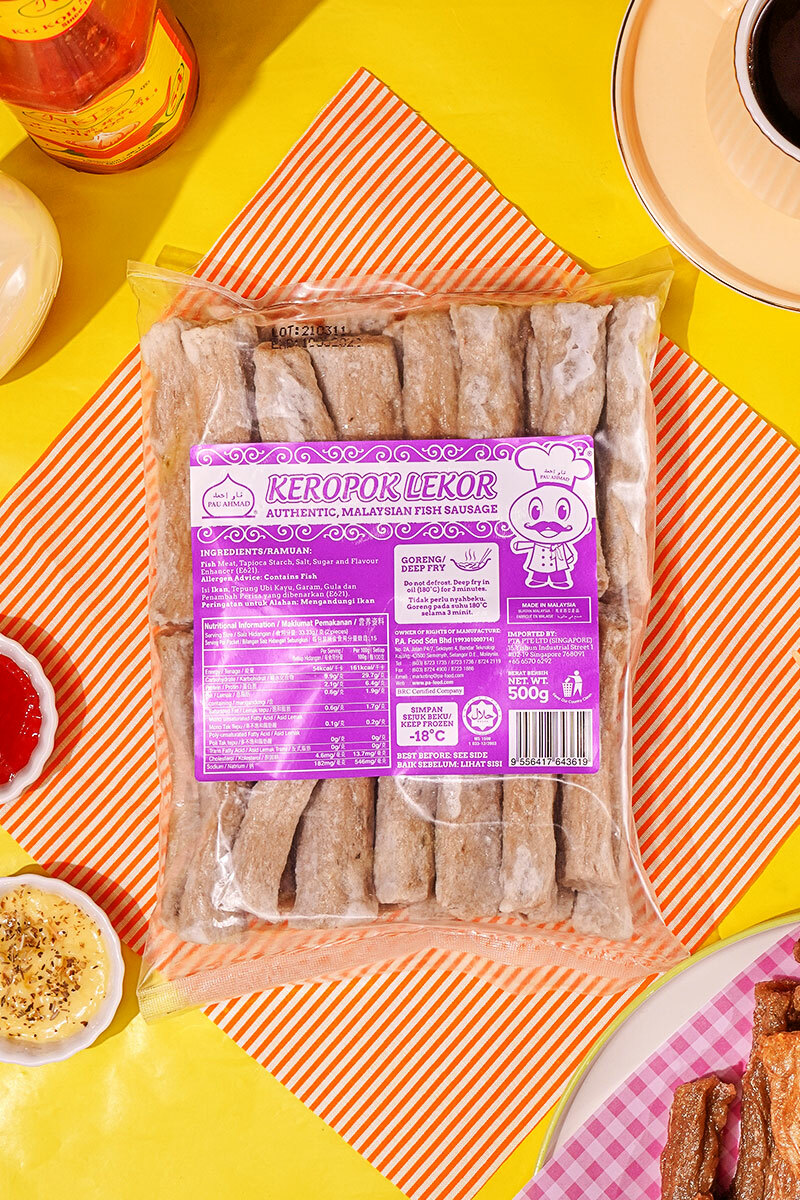 Deep fried fish and flour sausage. A traditional snack in Malaysia.
Cook From Frozen | Artificial Flavouring Free | Famous Snack
---
Ingredients and Allergy Advice:
Fish Meat, Tapioca Starch, Sugar, Salt, Sodium Bicarbonate, Flavour Enhancer, and Margarine.
Contains Fish
---
Cooking Instructions:
Deep Fry:
1. Heat oil 180°C.
2. Do not defrost, remove the wrapper. Cook for about 3-4 minutes until golden brown. Turn frequently to achieve even colour thoroughly.
3. Drain oil and serve.