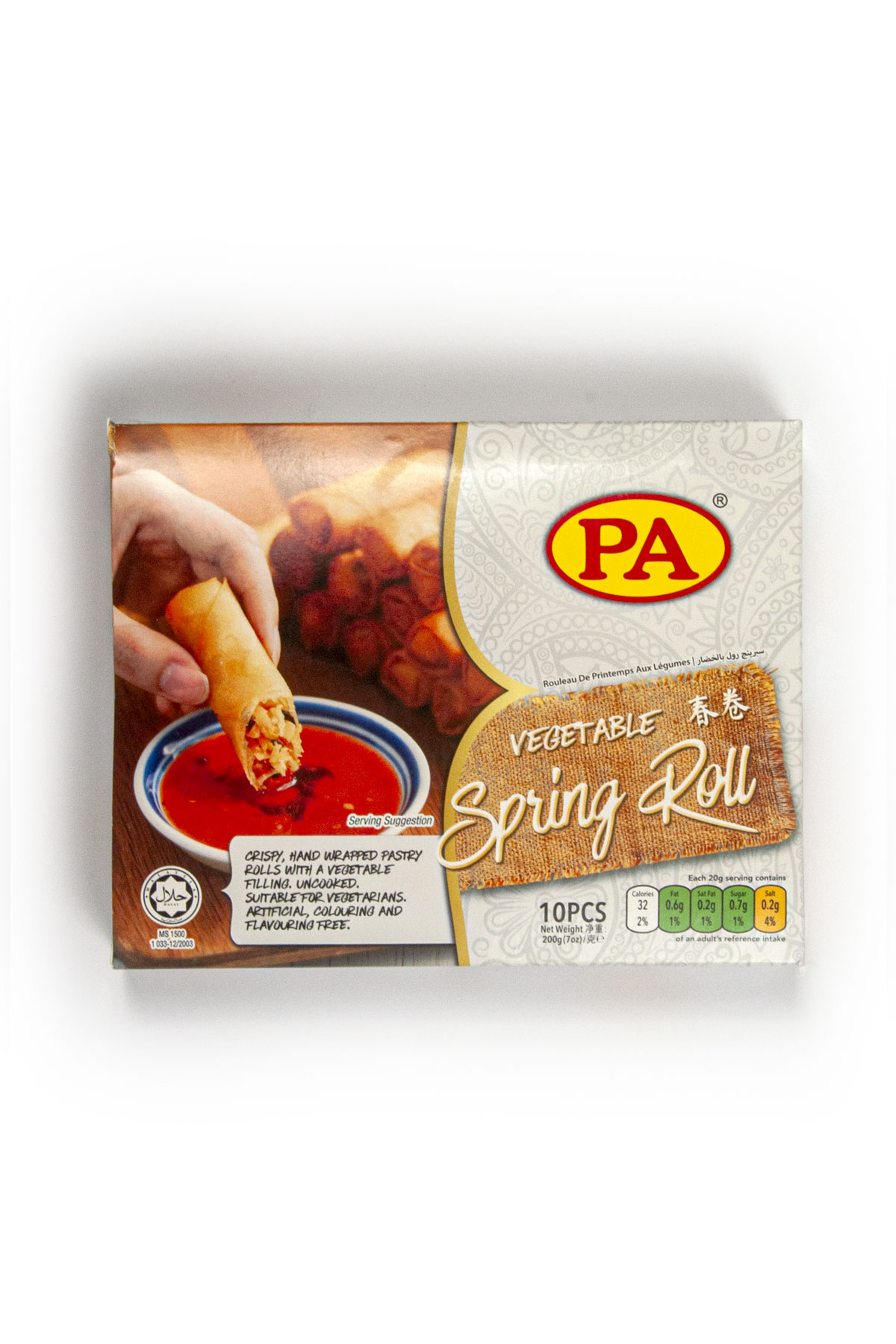 Crispy, hand wrapped pastry rolls with a vegetable filling.
Vegetarian & Vegan Friendly | Cook From Frozen | Artificial Preservative Free | Artificial Colouring Free | 100% Handmade
适合素食者 | 无需解冻 | 无人造防腐剂 | 无人造色素 | 100%纯手工制造
---
Ingredients / 原料:
Pastry / 皮:
Wheat Flour, Water, Soy Bean Oil, Salt.
面粉,水,大豆油及盐

Filling / 馅料:
Jicama, Cabbage. Carrot, Black Fungus, Vegetarian Oyster Flavoured Sauce, Palm Oil, Sugar, Salt, Sarawak Pepper Powder and Permitted Flavour Enhancer.
凉薯,包菜,红萝卜,黑木耳,素蚝油,棕榈油,糖,盐,沙捞越白胡椒及调味料
Allergy Advice / 过敏建议:
Contains Wheat Gluten and Soy / 含小麦面筋和大豆
---
Cooking Instructions / 烹调方式:
Deep Fry:
1. Do not defrost.
2. Cook at 160°C for about 3 minutes until golden brown and serve.
1. 无需解冻
2. 在油温160摄氏度下锅炸大约3分钟直到金黄色即可上桌